Dining, Homestead, Retail
The Colony Wine Bar & Bottle Shop
Address:
5768 Grandscape Boulevard, Suite 145, The Colony, TX 75056

Mon - 11:00am - 8:00pm
Tues - 11:00am - 8:00pm
Wed - 11:00am - 8:00pm
Thurs - 11:00am - 9:00pm
Fri - 11:00am - 9:00pm
Sat - 11:00am - 9:00pm
Sun - 12:00pm - 7:00pm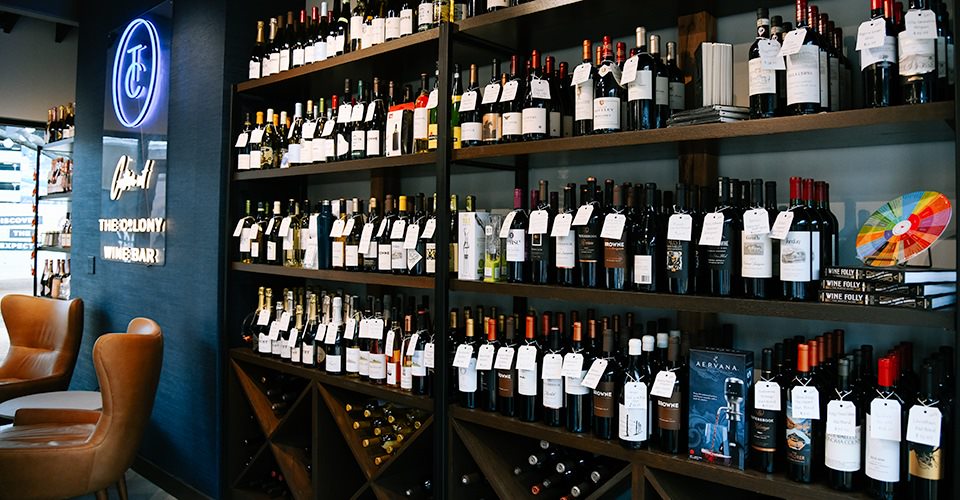 The Colony Wine Bar & Bottle Shop will feature a wide variety of wines from around the world to enjoy by the glass or the bottle. Here you will find old favorites, as well as new discoveries, all expertly guided by our friendly and knowledgeable team. You can experience daily wine flights, wines by the glass or bottle, and special events. In addition to a relaxing and fun environment in which to enjoy your selection, we also offer a sommelier curated collection of 150+ wines by the bottle for take home purchase. Be sure to check out our special events too!