Barley & Board
Address:
5752 Grandscape Boulevard, Suite 120, The Colony, TX 75056

Mon - 4:00pm - 9:00pm
Tues - 4:00pm - 9:00pm
Wed - 4:00pm - 9:00pm
Thurs - 11:00am - 9:00pm
Fri - 11:00am - 10:00pm
Sat - 11:00am - 10:00pm
Sun - 11:00am - 8:00pm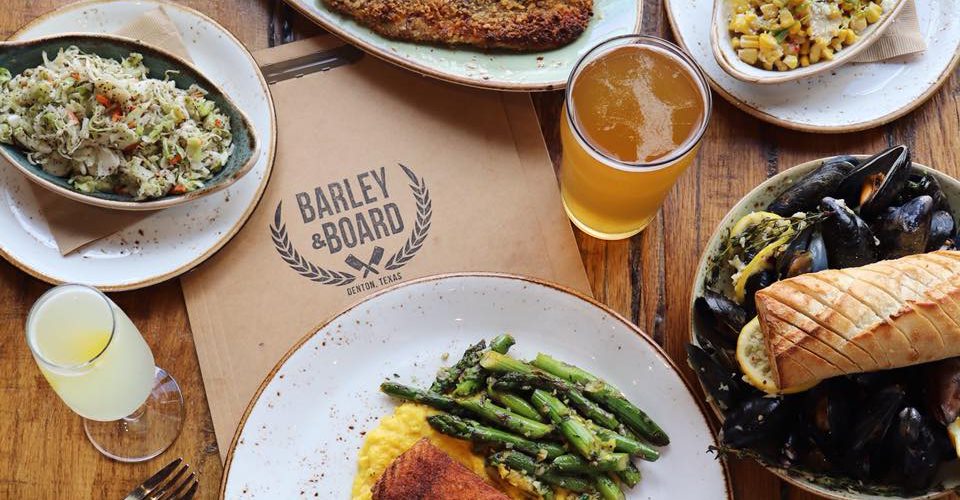 Barley & Board is a locally created gastropub, influenced by seasonal and fresh, high-quality ingredients in harmony with hand-crafted brews.

With a menu that showcases a New-American style cuisine and offering an array of small and large plates, Barley & Board is the culmination of creativity, hard work and tenacity from a team driven by community, craft and collaboration. Featuring a full bar that includes 36 beers on tap and highlighting Texas breweries, you'll find in-house brews as well as a selection of wines and handcrafted cocktails.

Founded in Denton, Texas, this local original is perfect for lunch, dinner, brunch or happy hour.