Curry Up Now
Address:
5752 Grandscape Boulevard, Suite 310, The Colony, TX 75056

MAP IT

Mon - 11:00am - 10:00pm
Tues - 11:00am - 10:00pm
Wed - 11:00am - 10:00pm
Thurs - 11:00am - 10:00pm
Fri - 11:00am - 12:00am
Sat - 11:00am - 12:00am
Sun - 11:00am - 12:00am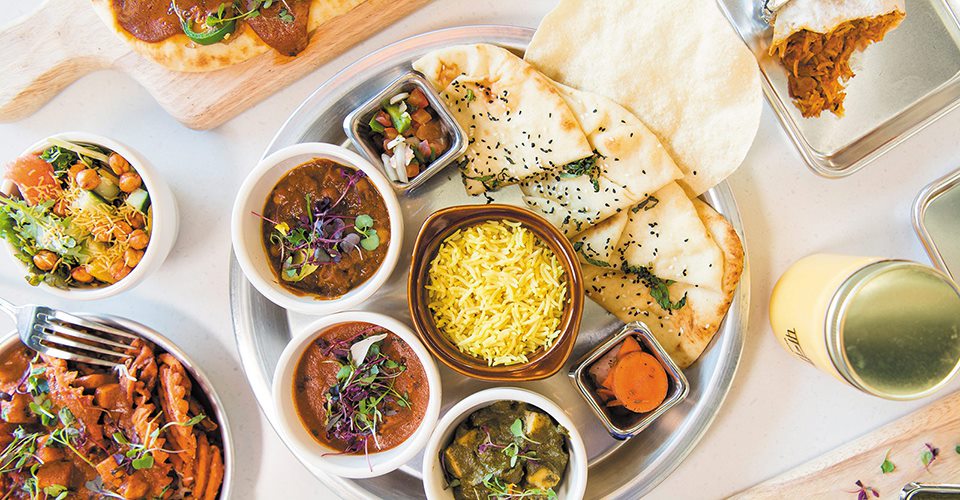 Curry Up Now brings an upscale and elevated approach to fast casual dining with an innovative and approachable take on Indian flavor.
Established in 2009 by husband-and-wife team Akash and Rana Kapoor, Curry Up Now combines Indian flavors, fresh ingredients and traditional dishes and presents them in fun, flavorful formats like Tikka Masala Burritos, Sexy Fries and Indian-Style Poutine. The eclectic atmosphere carries over to Mortar & Pestle, the classic craft cocktail bar, featuring a carefully curated selection of spirits from around the world. The perfectly balanced cocktails are uniquely crafted by trained mixologists for a flavor like nothing you've ever experienced.
Featured in Zagat's "5 Hottest Fast-Casual Chains," 7×7's "100 Things to Eat Before You Die," and named the "2018 Breakout Brand," by Nation's Restaurant News, stop into the restaurant's first Lone Star State location and see why Curry Up Now is more than just Indian street food.