Triple T's Popcorn
Address:
5768 Grandscape Boulevard, Suite 150, The Colony, TX 75056

Mon - Closed -
Tues - 12:00pm - 7:00pm
Wed - 12:00pm - 7:00pm
Thurs - 12:00pm - 7:00pm
Fri - 12:00pm - 9:00pm
Sat - 12:00pm - 9:00pm
Sun - 12:00pm - 6:00pm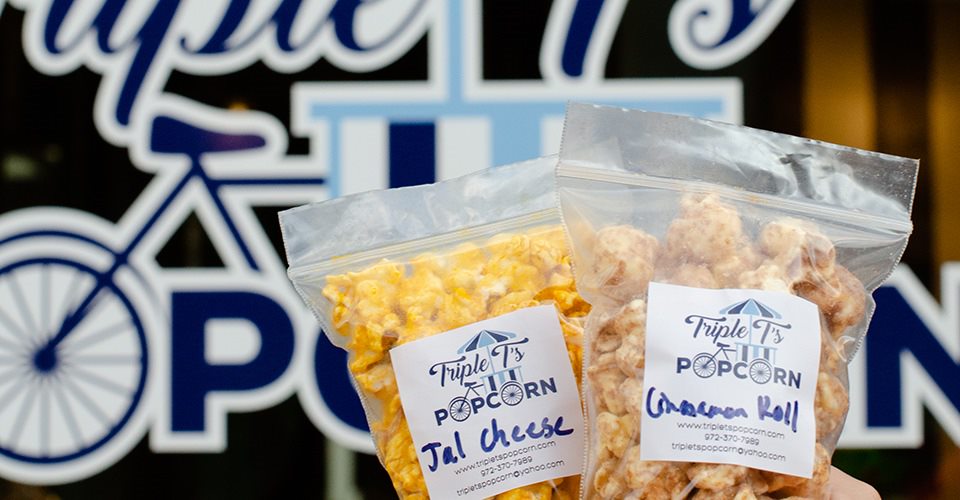 Triple T's Popcorn is a locally owned family business born out of a desire to serve others in and around the community. Play it safe with classic flavors like Cheese or Extra Buttery popcorn or explore your adventurous side with Buffalo Rub, Dill Pickle and Jalapeno Ranch.
Offering a family-oriented and fun atmosphere geared toward tourists and locals alike, stop by Triple T's and see what pops up.