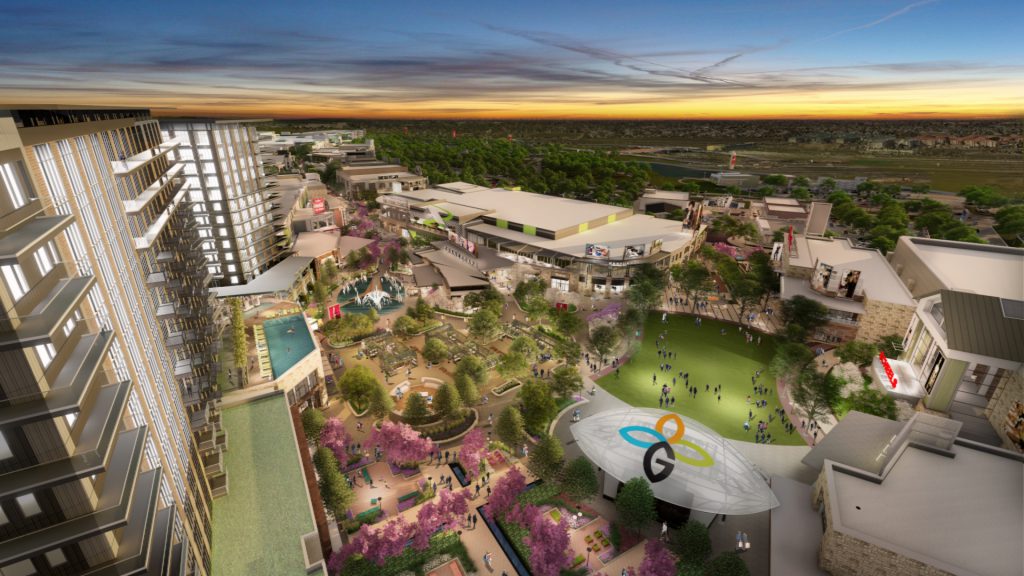 By: Lance Murray , Dallas Innovates
Mitsubishi Electric U.S., Inc., which provided 35 elevators and six escalators for the Grandscape development in The Colony, has steadily grown its presence in DFW. Now, it's relocating to another North Texas facility for additional space.
Since 1985, Mitsubishi has also been serving peoples' vertical transportation needs through elevator and escalator manufacturing.
Since opening a Dallas-Fort Worth office in 2017, Mitsubishi Electric employees have worked with building owners, architects, and general contractors in Texas on elevator and escalator design and installation to maintenance, according to a statement.
The company's new office located at 196 Freeport Parkway, Suite 140 in Coppell, has more warehouse and office space to fulfill Mitsubishi's needs in North Texas and beyond.
"We've come a long way since first opening our doors in Texas a few years ago," Rod Lynch, southern region director, Mitsubishi Electric Elevator & Escalator Division, said in a statement. "Our in-house engineering group has been one of the business' key factors to growth—and customer satisfaction."
The DFW office houses experienced sales, engineering, and service professionals, according to a statement. The division's headquarters are in Cypress, California, but according to Lynch, the DFW office expansion shows the company's commitment to North Texas.
One of Mitsubishi's showcase projects in North Texas is the Grandscape development in The Colony, which was developed by Nebraska Furniture Mart. The development has numerous restaurant, residential, and retail locations, as well as a hotel. Mitsubishi supplied 35 elevators and six escalators for Grandscape in projects including Galaxy Theatres, Andretti Indoor Karting & Games, and a 14-story, 345-unit apartment community called Live Grandscape.
Mitsubishi's Elevators & Escalators Division sells, installs, modernizes, and services elevators and escalators. The phrase "Quality in Motion" defines the division and describes its standards for elevator and escalator innovation, efficiency, safety, and comfort.
The smart elevator market will reach $26.33 billion globally by 2022, according to a report by Zion Market Research.